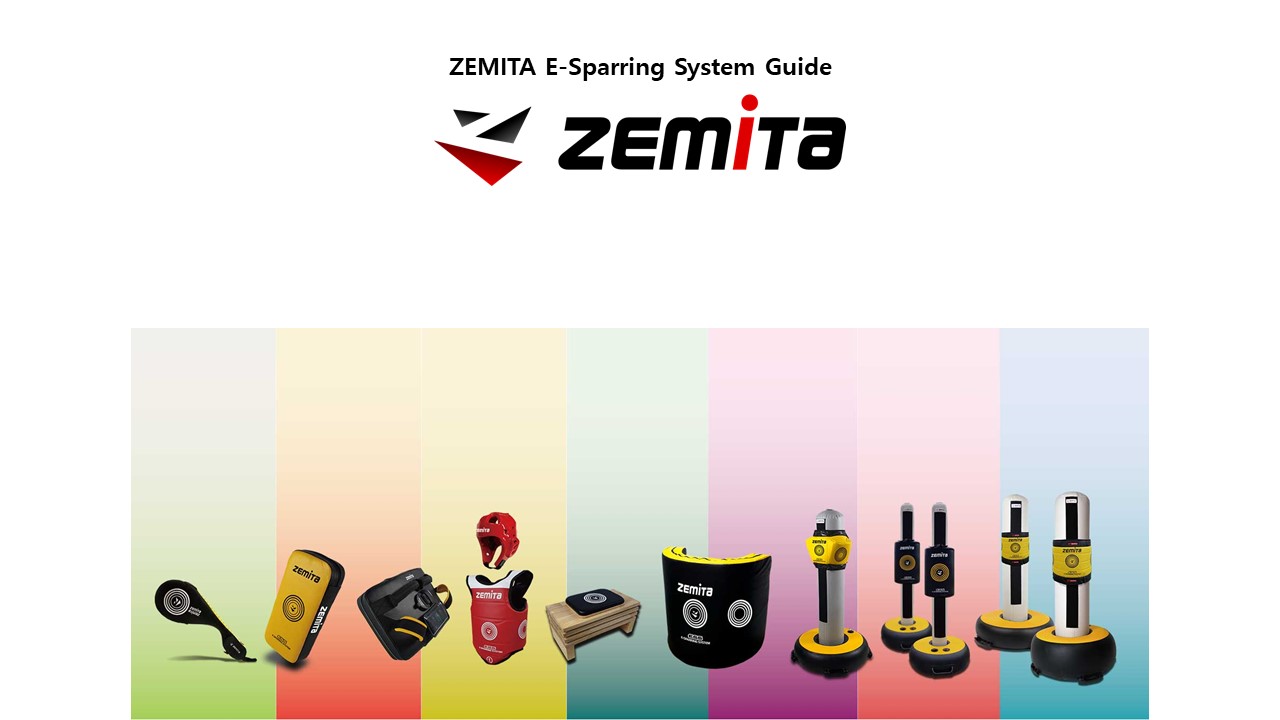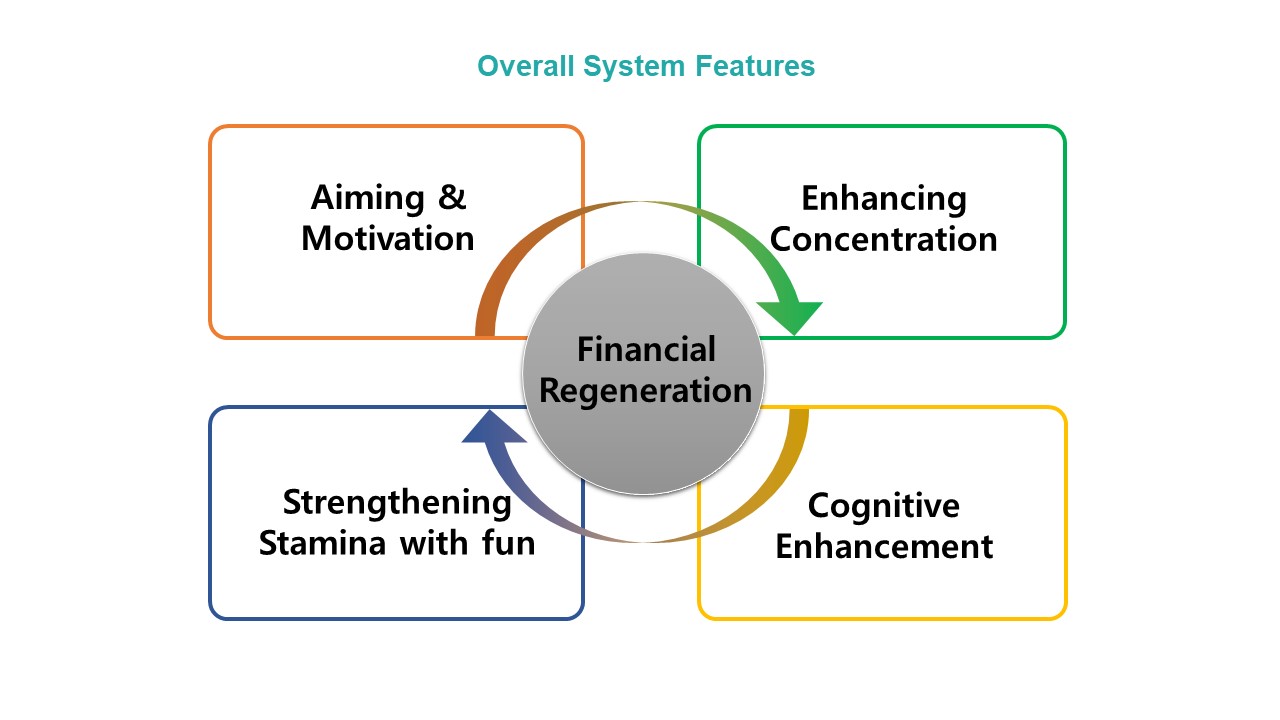 Overall Features
Aiming & Motivation

Enhancing Concentration

Strengthening

Stamina with fun

Cognitive Enhancement

Financial Regeneration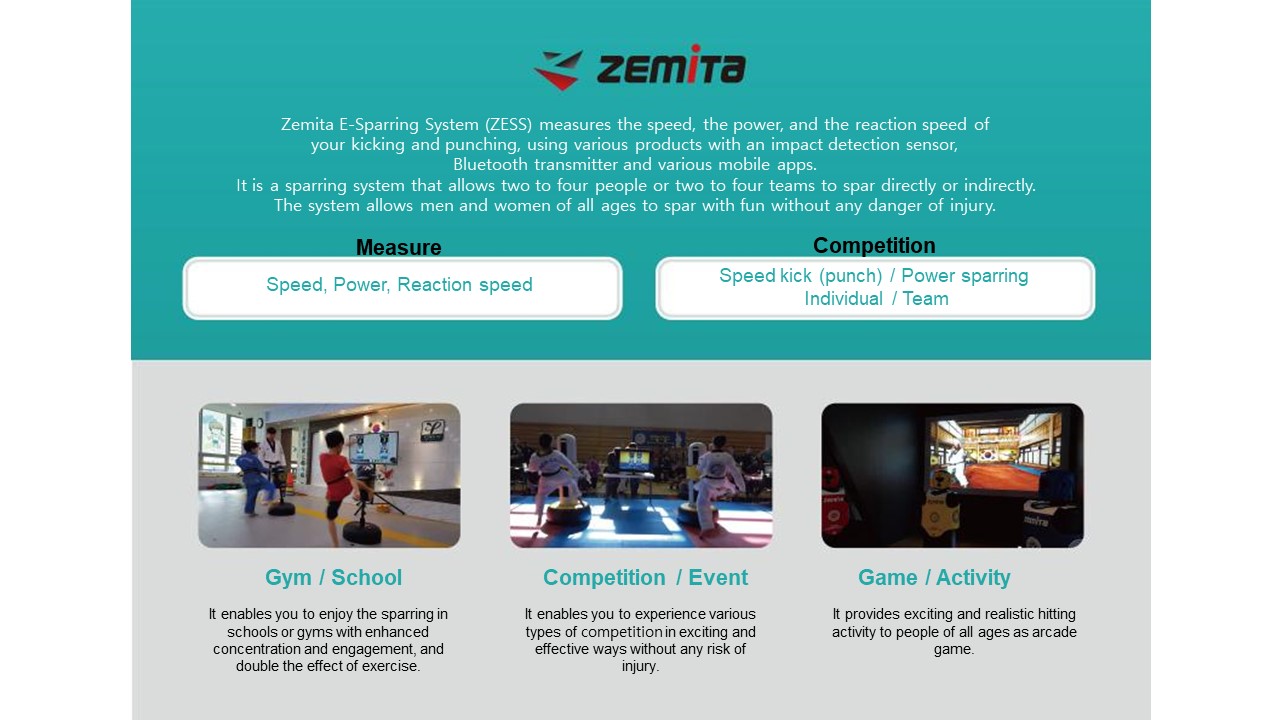 Zemita E-Sparring System (ZESS) measures the speed, the power, and the reaction speed of your kicking and punching, using various products with an impact detection sensor, Bluetooth transmitter and various mobile apps.
It is a sparring system that allows two to four people or two to four teams to spar directly or indirectly.
The system allows men and women of all ages to spar with fun without any danger of injury.
Measure: Speed, Power, Reaction Speed(time)
Competiton: Speed Kick (punch), Speed+Power / Individual, Team
Gym / School
It enables you to enjoy the sparring in schools or gyms with enhanced concentration and engagement, and double the effect of exercise.
Competition / Event
It enables you to experience various types of competition in exciting and effective ways without any risk of injury.
Game / Activity
It provides exciting and realistic hitting activity to people of all ages as arcade game.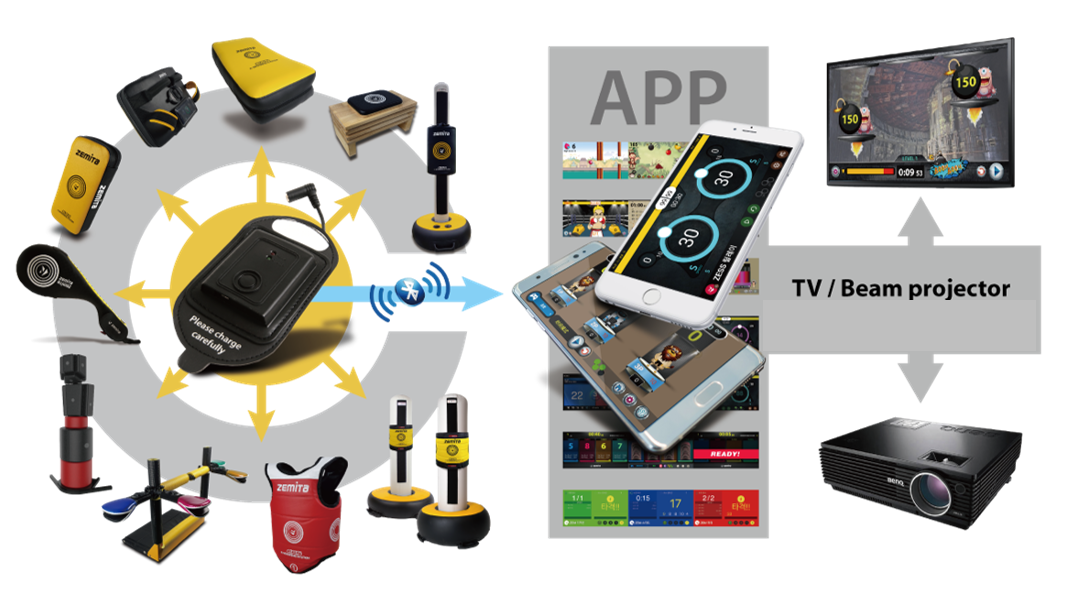 Products Line-up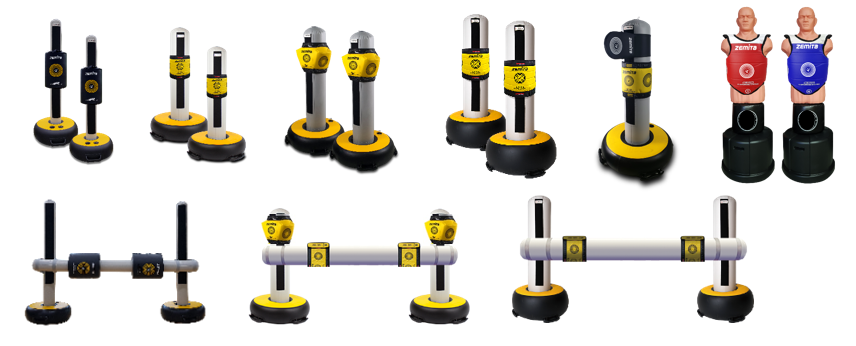 Sensitivity and Recommended Ages


Other ages available

with the recommended ages' power
ZESS Double Paddle


ZESS Kick Mitt


ZESS Arm Mitt


ZESS Shield


ZESS Fanta Punching Bag


ZESS E-Chest Guard


ZESS Round Shield


ZESS Airbag Mitt


ZESS Torso Pad

ZESS Pad


ZESS E-Breaking Board


Sensitivity can be a little different even between the same models
Sensitivity can be different according to the various conditions.
Recommended ages is nothing but a reference.